The importance of having a CRM
A CRM, acronym for Customer Relationship Management, is a fundamental tool for any company that wants to effectively manage relationships with its customers. A CRM system allows you to collect detailed information about customers, such as their name, address, age, gender, purchasing and communication preferences. Thanks to this information, the company can create a complete profile of each customer and use it to tailor its marketing and sales strategies. Furthermore, a CRM system makes it possible to keep track of all interactions with customers, from telephone and email contacts to visits to the store, helping the company to better understand the needs of its customers and improve the service offered. Finally, a CRM can be used to automate many marketing and sales activities, such as sending promotional emails or managing advertising campaigns, making the company's work more efficient and effective. In summary, having a CRM system is essential for any company that wants to improve its customer relationships and increase its profitability.
How the movylo CRM works
Movylo is a mobile marketing platform that offers several solutions for small businesses, including customer list management. The Movylo customer list works through an automatic data collection system for customers who sign up for the newsletter or for company promotion. This data is then used to create detailed customer profiles, including name, surname, email and telephone number.
Thanks to Movylo's customer list, companies can easily send promotional messages to their customers, via SMS or email. Furthermore, the platform offers the possibility of segmenting the customer list based on specific criteria, such as age, gender, geographical area or interests, to create targeted and personalized messages.
The Movylo customer list also offers the possibility of monitoring the effectiveness of the marketing campaigns sent, thanks to a reporting system that provides detailed information on the message sending activities and their effectiveness. In this way, companies can measure the return on investment of their marketing activities and make any changes to improve results.
In addition, Movylo guarantees the security and privacy of customer data, in compliance with current laws on privacy of personal data. The Movylo customer list is therefore an effective tool for companies wishing to create strong and lasting relationships with their customers, increase sales and improve their online reputation.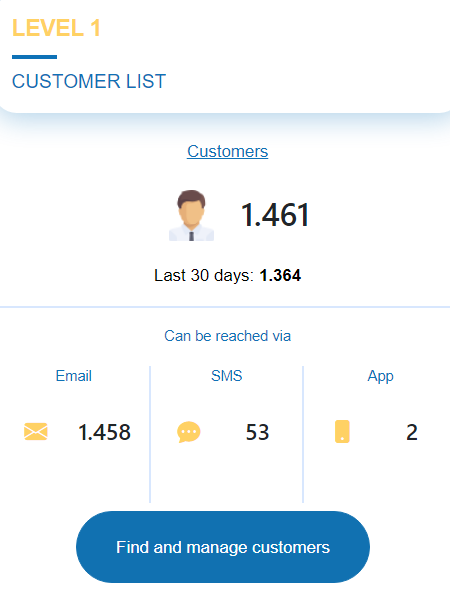 You can find and engage customers in several ways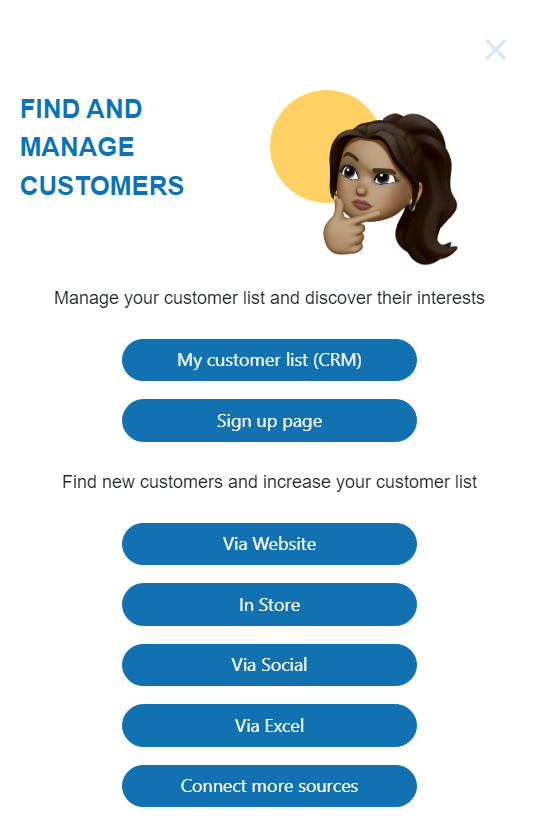 You can connect your website and find customers with movylo pop up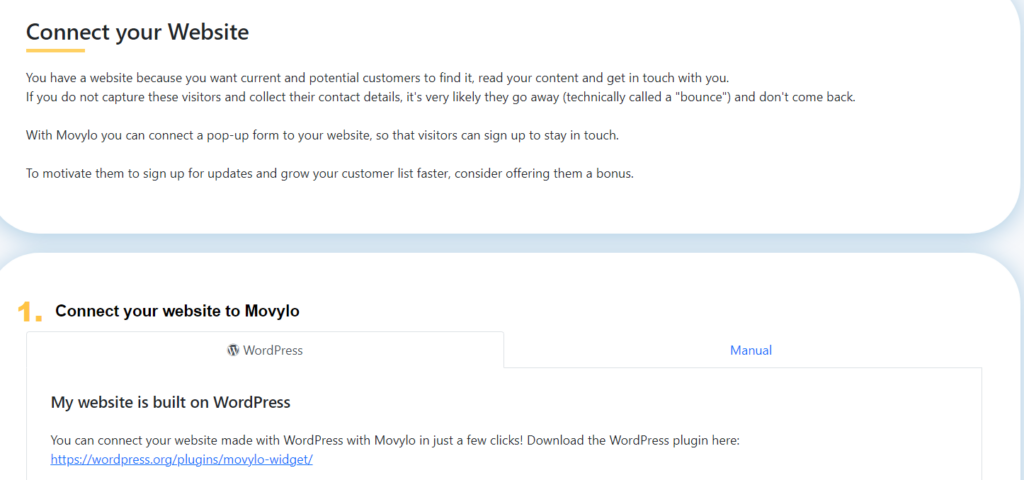 You can connect your social networks to communicate with your customers faster via chatbot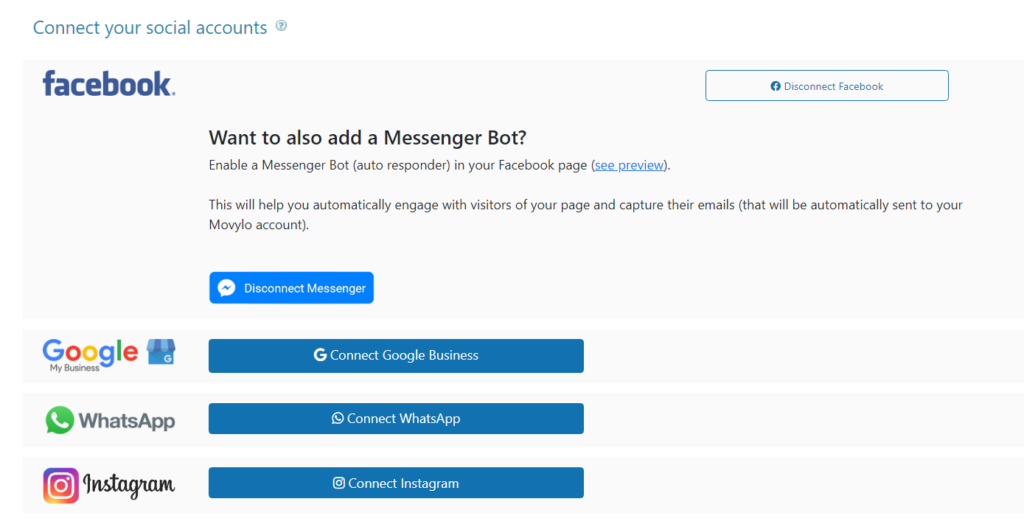 You can also upload your own customer list if you have one
Thanks to all these actions, you will be able to have a customer list that grows every day and use it to promote yourself