The AutoPilot is an engine that will help your business find customers and automatically engage with them, and this will help you close more sales.
The first thing the Autopilot can do for your business is to help you sign up new customers (from your website, Facebook, Instagram ,...) and start engaging with them, by sending them an initial welcome bonus (that you choose).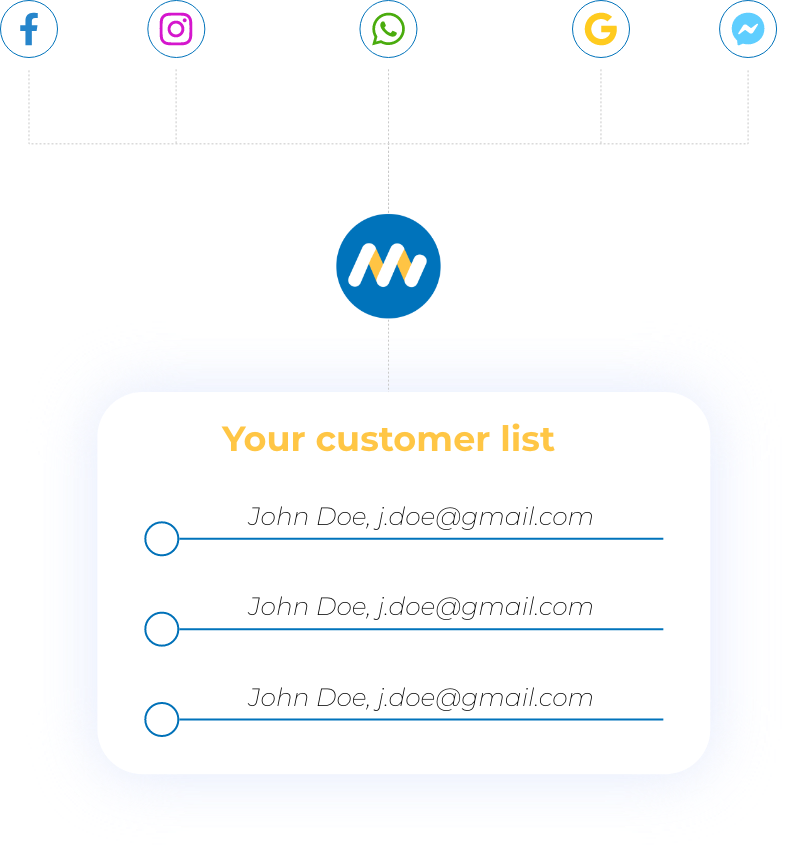 Once customers are signed up and part of your mailing list, the Autopilot will constantly keep them engaged, by sending them personal and targeted messages such as: "Come back to us", "Refer a friend", "Write a Review", "Happy Birthday" and so on. Messages can be sent via e-mail, SMS, social, …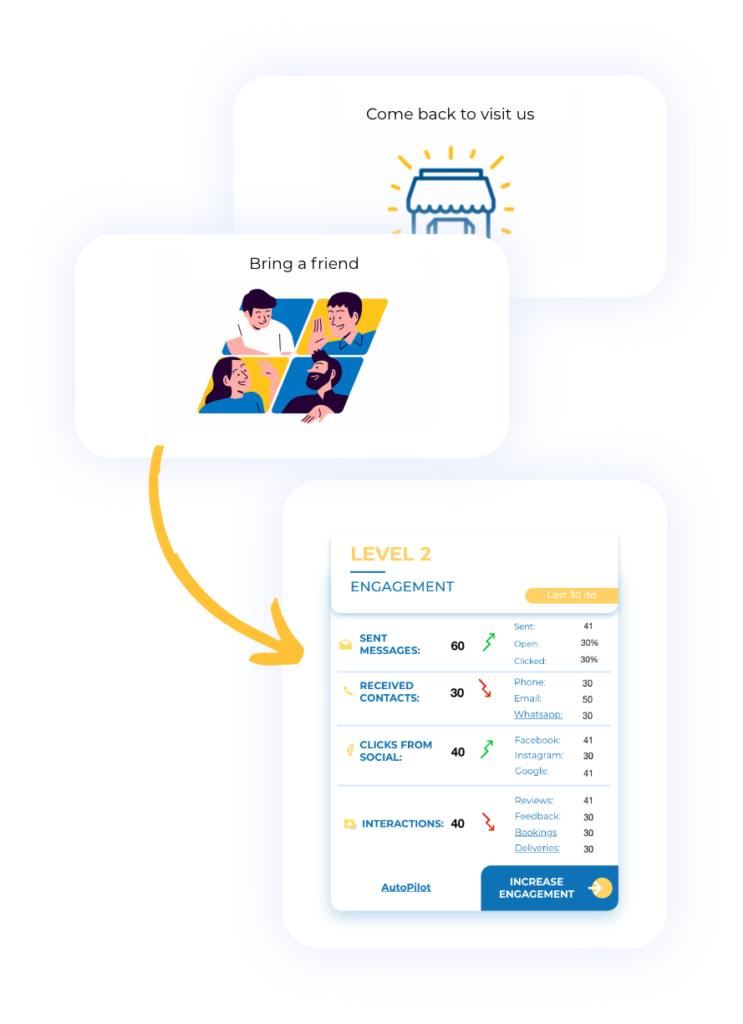 The last mile is helping you with conversions, because clicks are important, but sales are better. You can then select which bonuses to use, which messages to send…so that your customers can either download a coupon and redeem it at your place or call you or use it online. And these will be extra sales you can easily close.
Want to see some

real examples?
Click here to send yourself a couple of emails sent by the AutoPilot

Click here to see some social posts managed by the AutoPilot

DON'T WORRY: It's all automated, requires no marketing/technical skills to use and can be shaped and customized the way you like, real time.
Would you rather keep
on losing sales or join Movylo?