Let's start from the beginning
You have a business.
You need to promote it, find new customers and close more sales.
In order to achieve these goals you must do 2 things:
Build and grow your Customer List (emails and phone
numbers of customers and potential customers)
Convert the Customer List into real sales (by sending engaging
messages to the Customers in the list to motivate them to buy more from you)
We can help you at
3 levels:
Build your Customer List
Sign up customers and potential customers from multiple sources. Connect your website, your social media, use flyers and Qrcodes and much more to sign up new customers everyday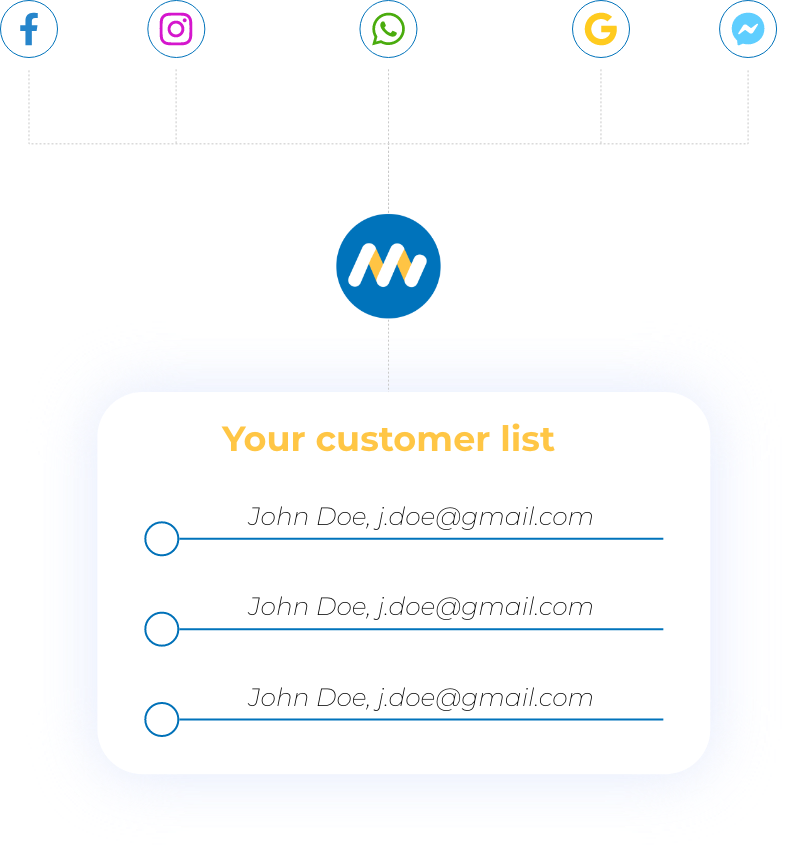 Keep customers engaged, automatically
When your customer list starts to grow, the AutoPilot kicks in and starts sending to these customers messages (via email, SMS, social, …) such as: "Thanks for signing up", "Come back to visit us", "Bring a friend", "Happy birthday" and more, to keep customers engaged with your business.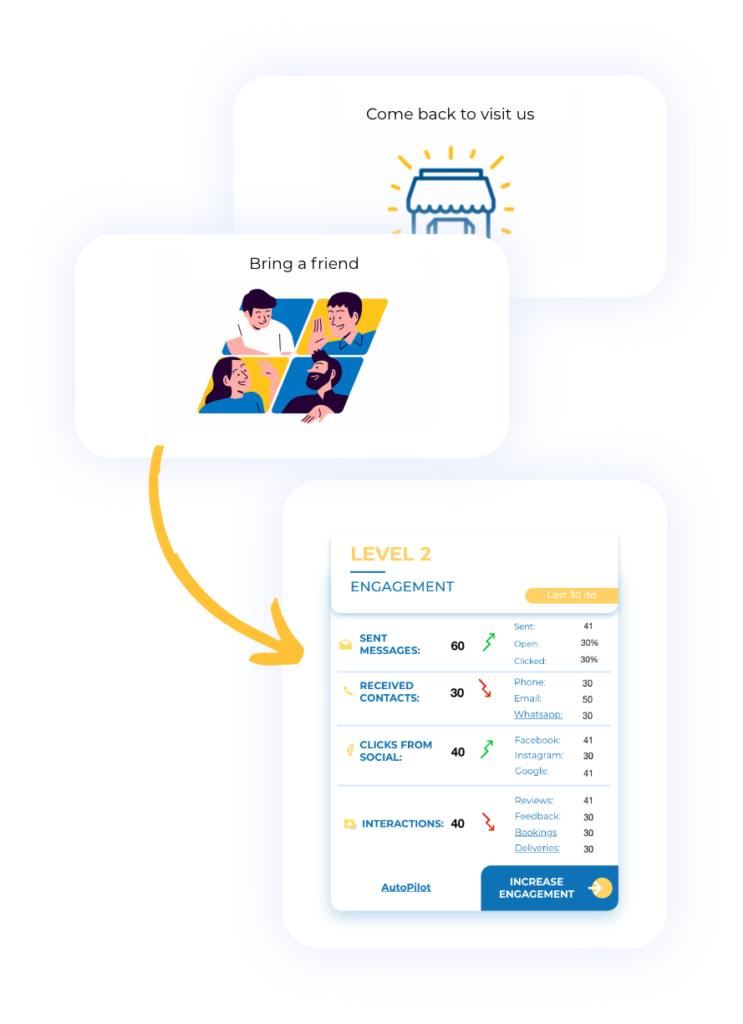 Convert engagement into real sales
The messages sent by the Autopilot can include a bonus for the customers. Something you decide, it can be a 10% discount, a free beer… whatever you like. Some of the customers receiving the messages (see Level 2) will decide to redeem the bonus and to do it, they will have to bring a coupon to your place, call you or use it online and this will help you close more sales.
Create an account and complete this fast activation in 3 steps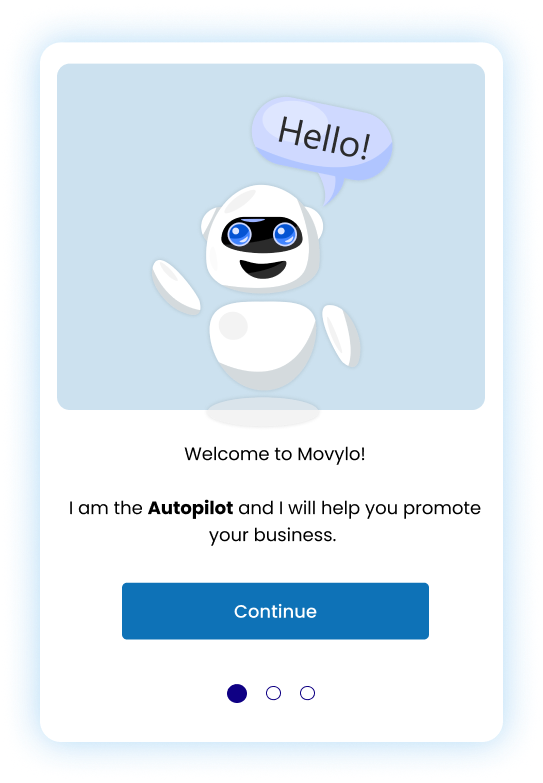 Create a free account and enter some info on your business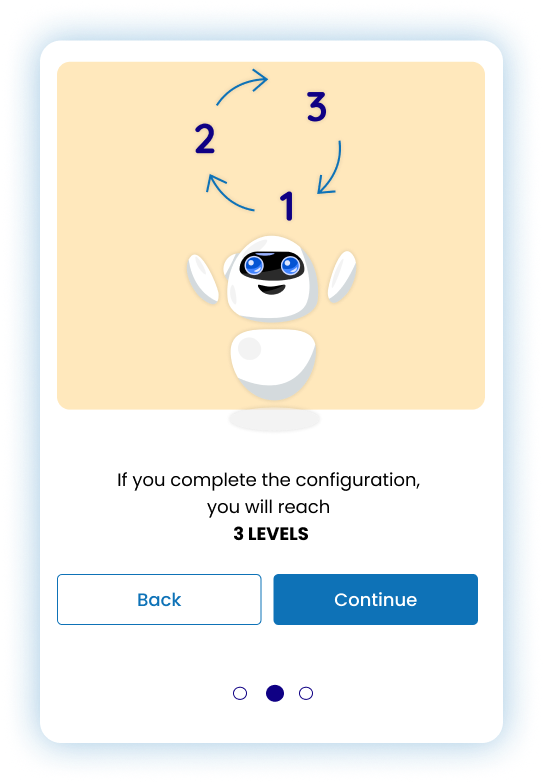 Connect Movylo to your website, your social media accounts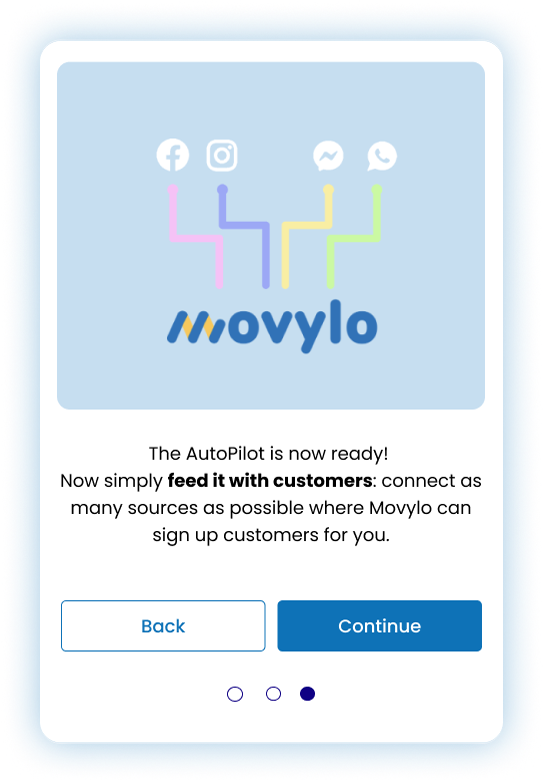 Turn on the Autopilot to help you close more sales

Create a free account and enter some info on your business

Connect Movylo to your website, your social media accounts

Turn on the Autopilot to help you close more sales
Not ready yet?
See how many sales you lose
for not using Movylo
Not ready yet?
See how many sales you lose
for not using Movylo
See what else movylo can do for
your business